I have a great passion for succulents, there are so many species here. The pretty plants don't need much care. They like it bright and warm and also need very little water. The ideal plant for those who do not want to or cannot water every day. They like to enjoy the sun protected by the mini terrarium. So that your succulents are doing well in the jar and you can enjoy them in the long term, the layering of succulent soil and substrate is important.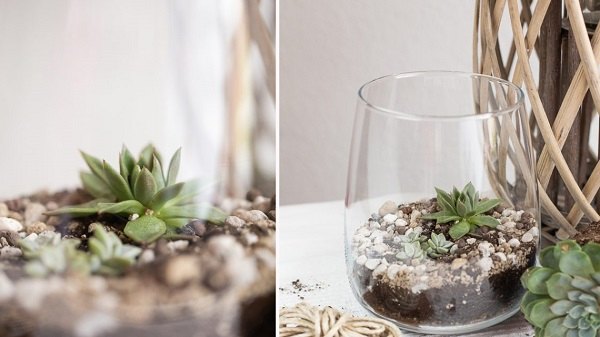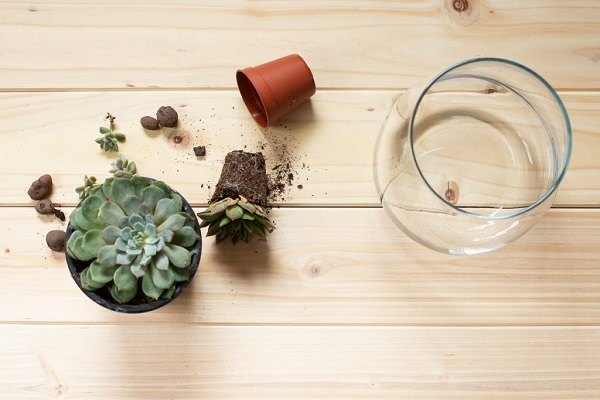 What you need for your mini terrarium for succulents:
Succulents
Glass
Succulent soil
Substrate / hydroponic balls (I mixed both)
Gravel optional
spoon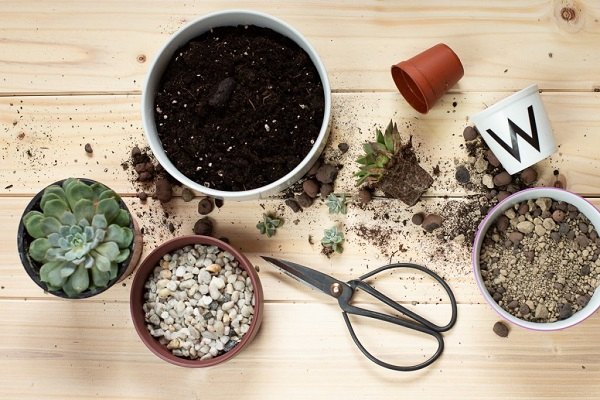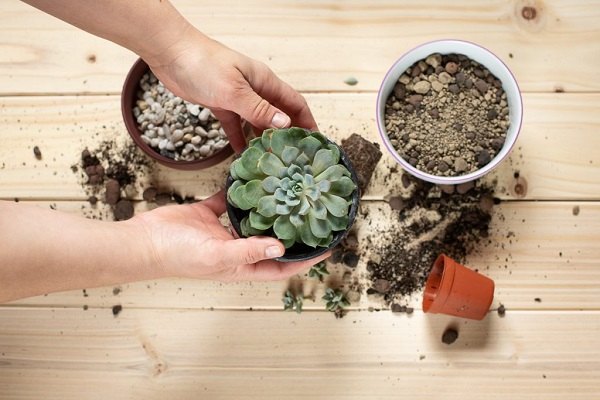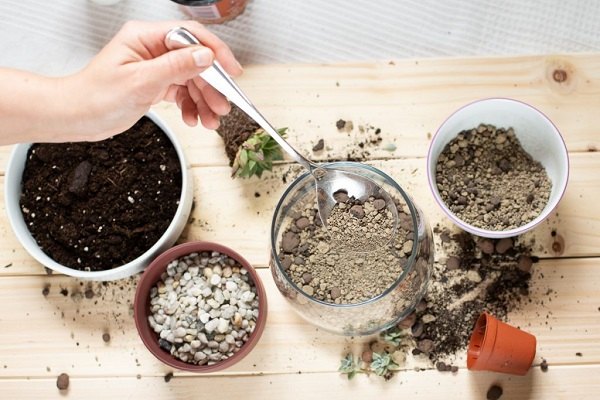 Planting a terrarium for succulents made easy:
Take your glass to hand and use a spoon to fill it with 3 cm of substrate and / or hydroponic balls. They ensure that moisture is well drained and that the succulents do not have waterlogging.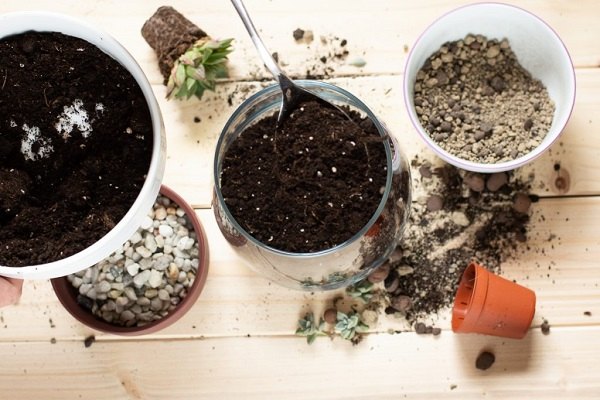 Then add a few centimeters of succulent soil, you can really find this soil in every hardware store from different manufacturers. Then it is the turn of the succulent plants. For the decoration I added a little fine gravel, it's a matter of taste.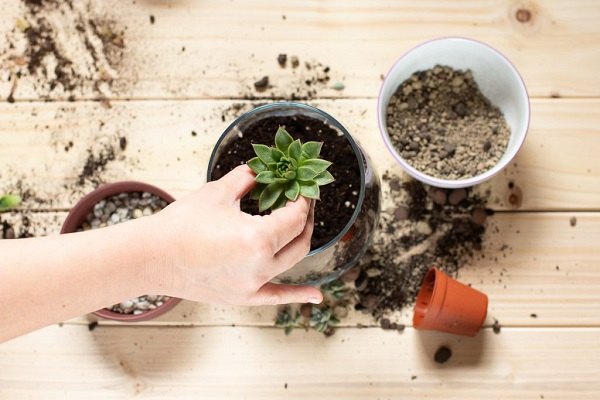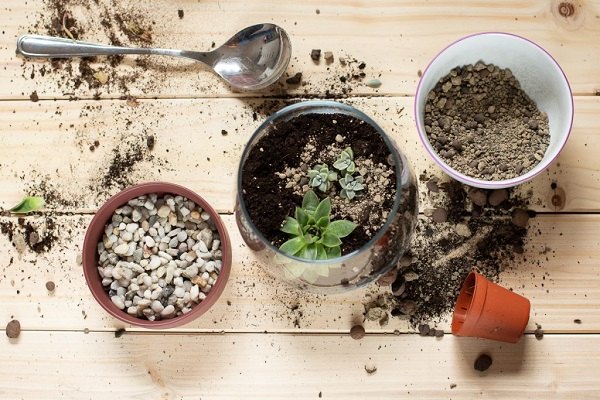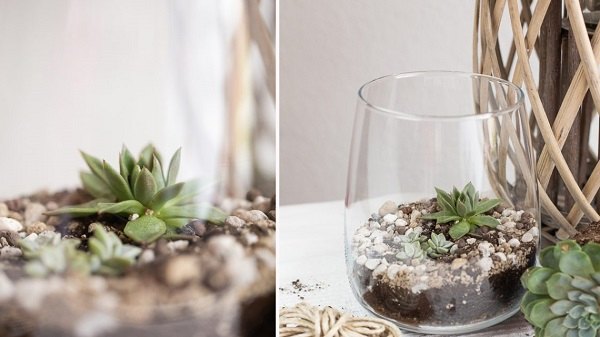 I think the terrarium with succulents is really pretty. Whether as a decoration or as a gift, this quick plant DIY is a real eye-catcher!
It is also a nice gift idea for Mother's Day that lasts longer than any cut flower bouquet.