Modeling clay simply remains one of my favorite materials! You can do so many beautiful things with it. The DIY mini vases for succulents and cacti are brand new to my collection.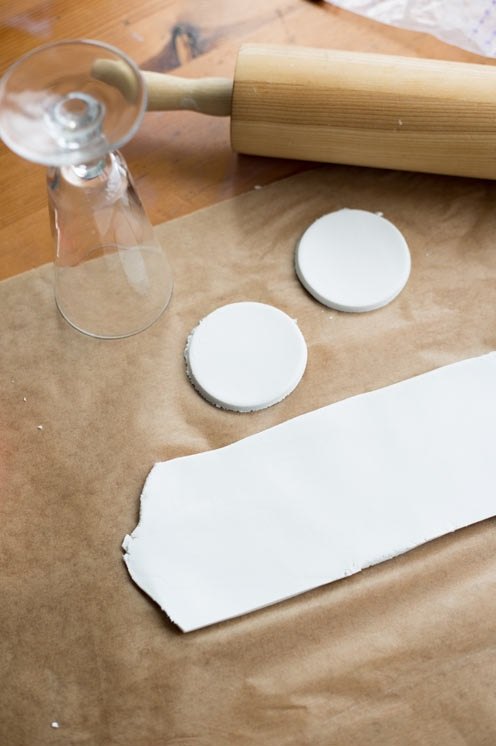 Grab some modeling clay and roll it out about 5mm thick. Then use a glass to cut a circle per vase. Measure the circumference so you know how long to roll out the side wall for the vase. For me it was 22 cm.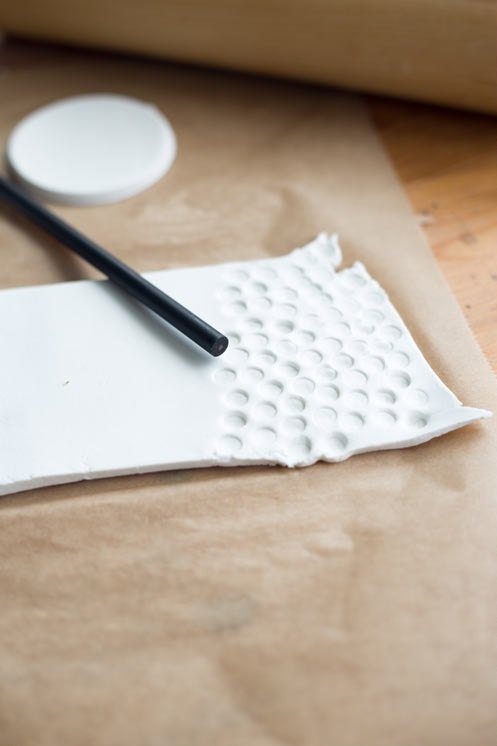 Place the circles on a grid to dry and roll out the modeling clay again. This time you need one rectangle per vase. It is important that the long side corresponds to the circumference of the circle or is one centimeter longer so that you can glue the ends well afterwards. Roll out the mass again approx. 5 mm thick and then cut it to the desired size with a knife and the ruler. I deliberately cut the upper edges a little wavy so that the vases get an organic shape.
Then it's time to decorate: I pressed one vase in again and again with the end of a pencil, and drew light waves on the other with a knife.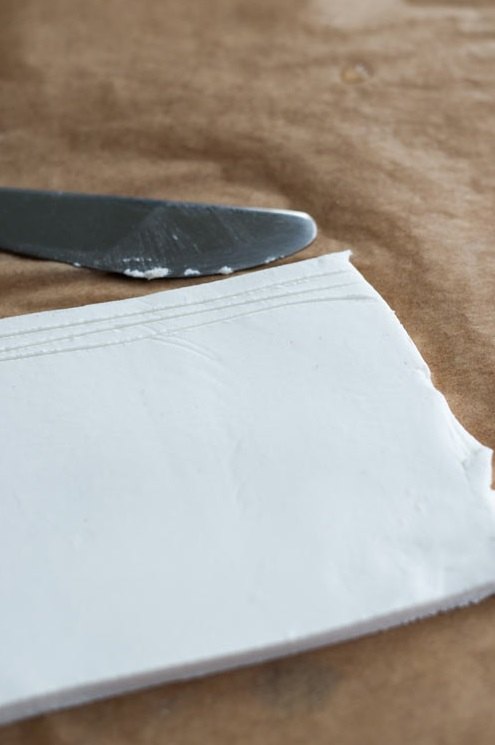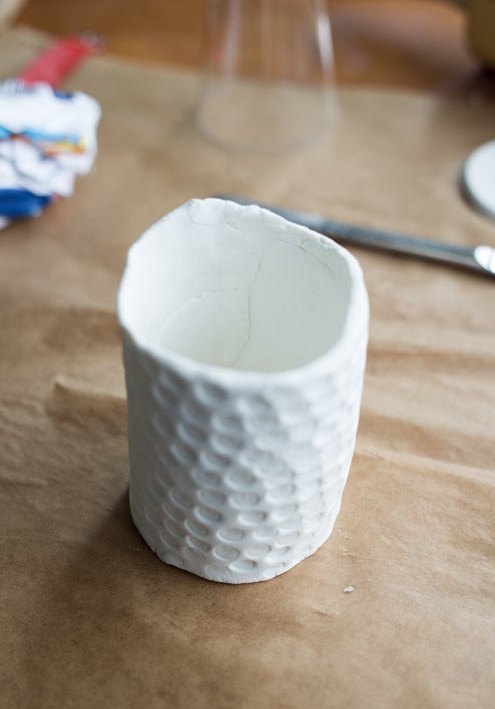 When you're done, you put the side wall around the circle and glue everything well. The best thing to do is to use a bowl of water and moisten the edges of the modeling clay with your fingers. Some paper in the vase can help keep it stable until it dries. If necessary, work on the pattern at the transition and the edges and then let the vase dry.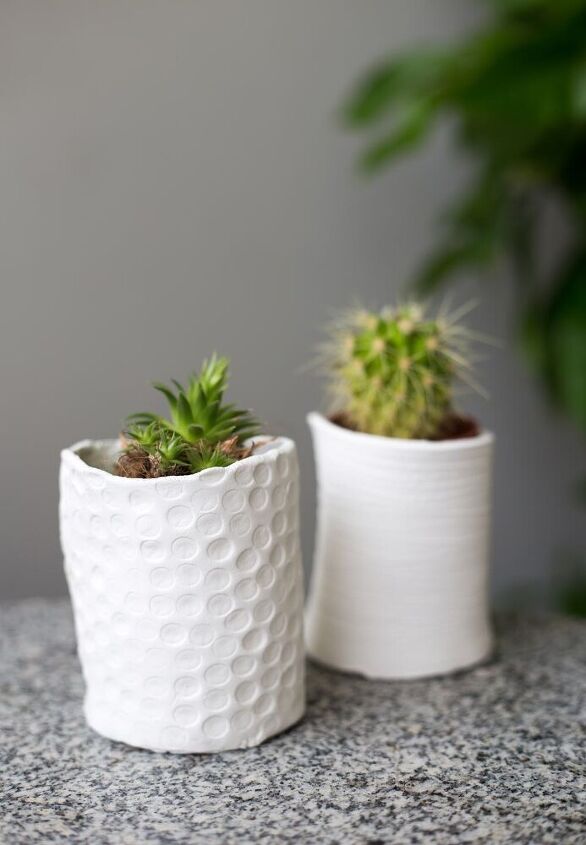 After a few days it is completely dry and you can paint the inside with a water-repellent paint. Just put the cacti and succulents in a potty and take them out of the vase to water!
A packet of modeling clay (500 grams) is enough for two vases the size shown in the photos.